Coaches Corner
---
Welcome to the Coaches' Corner
Thank you for your interest in coaching softball! You will inspire a log of young athletes on their softball journey.
All Coaches and Assistant Coaches are required to complete their Criminal Record Check and fundamental coaching courses.
All Coaches and Volunteers must complete their Criminal Record Check (CRC) in order to volunteer with Terrace Minor Softball.
CLICK HERE to access the Online Criminal Record Check Link.
Use Access Code Y668HPUZBY to access Terrace Minor Softball's link.
Please Note: if you are not able to use the online CRC link you will need to email the TMSA Registrar (tmsaregistrar@gmail.com) for copies of the paper forms.
For more information the CRC program please check out the following link - https://www2.gov.bc.ca/gov/content/safety/crime-prevention/criminal-record-check
Steps to Getting Your Coach Training!
Step 1: REQUIRED - Create a National Coaching Certification Program (NCCP) Account, called a Coach Locker through the Coaching Association of Canada (CAC).
Step 2: REQUIRED - Complete the Foundations of Coaching Softball (FOCS) Foundations of Coaching Module
Regardless of the pathway all coaches and assistant coaches are required to take their Foundations of Coaching FOCS 1.
Anyone interested in coaching U15B, U17 or higher must follow the Competitive Coaching Pathway.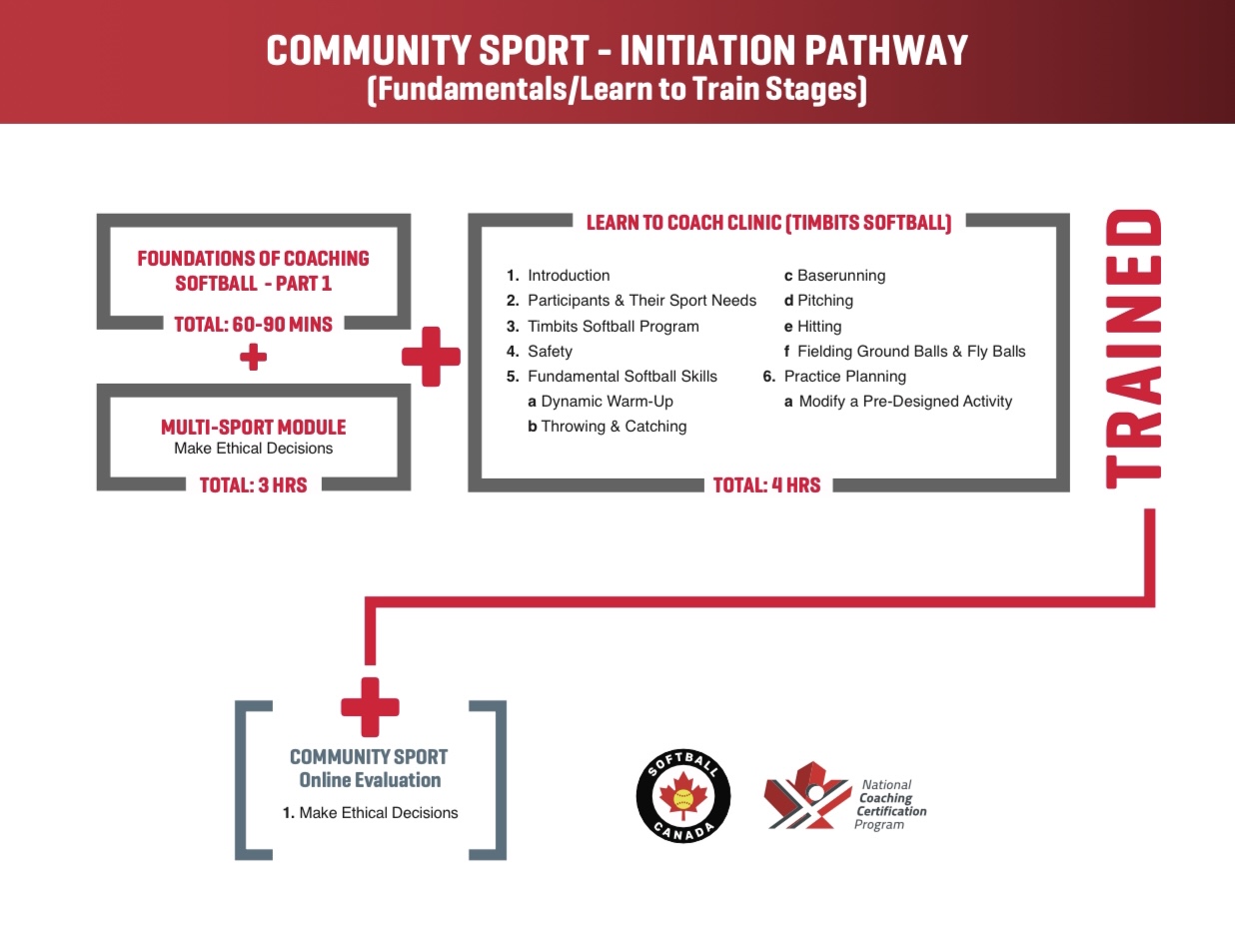 Application to Coach Competitive Teams for Terrace Minor Softball
This application is for any coach who is interested in coaching a team for Provincial, Westerns, or National level tournaments.
All applications must be received no later than April 23, 2023 and emailed directly to rpraticante@gmail.com
COMPETITIVE COACH APPLICATION FORM
Additional Coaching Resources and Links
Coaching Association of Canada